Financial Services
We develop innovative FinTech solutions and financial software that promote smart financial management.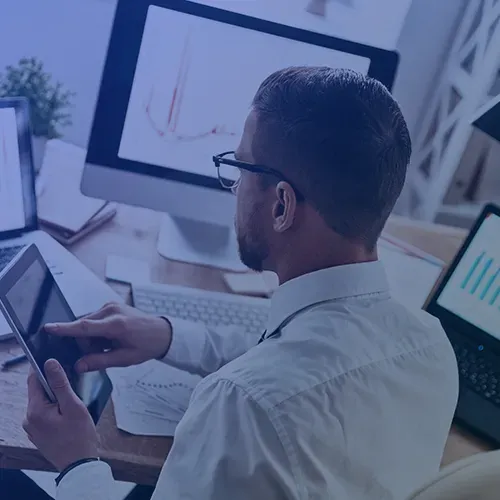 We help financial institutions use advanced technologies such as Blockchain, AI, Robotics and Analysis to offer innovative solutions in line with changing customer needs, regulations and increasing global competition. Leveraging artificial intelligent (AI), intelligent automation and advanced data analysis, we enable you to create comprehensive financial forecasts and budgets to make better decisions. We help finance managers, financial institutions, banks and insurance companies deliver customized customer experiences by creating customized mobile applications, CRM software and AI-powered chatbots that help improve operational efficiency.
We develop scalable platforms to help you gain an organizational perspective on potential risks and compliance.
By designing simple, fast and secure payment options, we help you provide your customers with a versatile trading experience across all payment channels, including cards, cash or digital.
We provide FinTech developments by leveraging cutting-edge innovations (AI, ML, Blockchain, Big Data). We develop secure, compliant and reliable financial solutions that integrate seamlessly with third-party systems.
We develop comprehensive solutions including managing invoice workflows, generating invoices, payment tracking, virtual terminal management, transaction statistics and reporting.
We develop high-end solutions such as banking software, CRM migration, mobile banking, credit management systems, business process automation, old banking software modernization, customer scoring.
We develop real-time forecasting and analysis software about the stock market, based on cutting-edge technology trends such as business intelligent and machine learning.
We use the developing technology with innovative methods.
Let's take the first step together to be your technology partner in digital transformation.