What Is SQL Used For? How To Use SQL?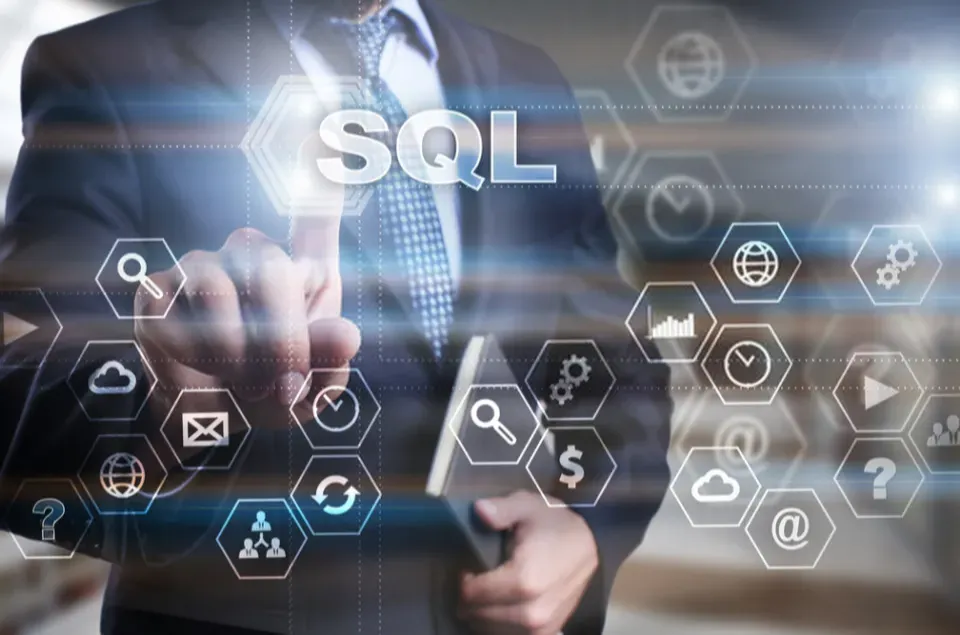 SQL, short for Structured Query Language, is a database query language. Its Turkish equivalent means "Yapılandırılmış Sorgu Dili". SQL is not just any programming. It is also known as a sublanguage used for database operations.
The raw information transferred to the computer environment is called data. In other words, everything that is entered into the computer and stored by the computer is data. Later, these stored data can be easily accessed and used whenever required. So, what is SQL used for in this system, how to use it, and in which areas is it used? In this article, we will answer these questions for you.
You May Be Interested In: How Is An IT Infrastructure Built? What Are The Factors Affecting IT Infrastructure?

What Is SQL Used For?
As database management grows and develops day by day, SQL has become one of the cornerstones of database management. So you will need to process data for database operations. It is possible to process large-scale data with only a few operations in this data query language, which is processed with predetermined codes with SQL. The main purpose of SQL is to model data and data sets in line with the work to be done.
Since there is no lower limit in data modelling, you can work in harmony with all database systems. In this way, you can do many operations with SQL. Some of them are as follows;
You can query millions of data in the database.
You can pull data from the database.
You can update the data in the database.
You can save data to the database.
You can delete records in the database.
You can create new tables in the database.
You can store data in the database.
You can control access permissions to the database.
You can create new databases.
You can perform many operations like these with SQL. As can be seen from the examples we have given, SQL has many uses.
How To Use SQL?
In SQL, some residences are given to perform operations in the system. These commands or instructions are called queries. The system perceives this query as input and gives the desired output.
The query reaches the SQL server where it is organized in three stages. These are; Parsing (Checking Syntax), Linking (Checking Query semantics) and Optimization (Creating Query execution plan). If we explain these stages step by step;
1- In the first step of the SQL query, you need to convert the high-level language to the low-level language. That is, SQL queries are translated into some relational algebraic expressions. Meanwhile, some parsing errors and relations used in RDBMS are checked. (RDBMS stands for Relational Database Management System.)
2-There can be multiple ways to write the same query. However, your query should be written to be the most efficient query. The query optimizer optimizes the query to be an efficient query.
3- In the last step, all possible permutations and combinations are generated to find the most effective query execution plan in a reasonable amount of time. The sooner the query returns results, the better. The optimized query is evaluated and the result is shown to users.
You May Be Interested In: What Are IT Solutions? What Do IT Solutions Include?
You May Be Interested In: What Are IT Solutions? What Do IT Solutions Include?
In Which Fields Is SQL Used?
The main usage fields of the SQL system are databases. It provides processing of data stored in databases. Helping to model the data for the targeted task, SQL also provides easy querying. The software that makes queries with the SQL system are as follows;
Oracle: It is the most powerful software among database software systems. It can be used in all large companies and applications. (queried with PL-SQL language, which is a SQL variant)
Microsoft SQL Server: It is server-based and developed by Microsoft. Transactions are made using the SQL System. (queried with T-SQL)
My SQL: Free and open source.
Apart from these, SQL systems are also used in fields such as banks, hospitals, schools, libraries, phone books, e-commerce sites and payment-debt systems.
In this article, we have answered the questions of what SQL is good for, how it is used, and in which fields it is used.