What Are The Graphic Design Companies? 5 Items To Consider In Graphic Design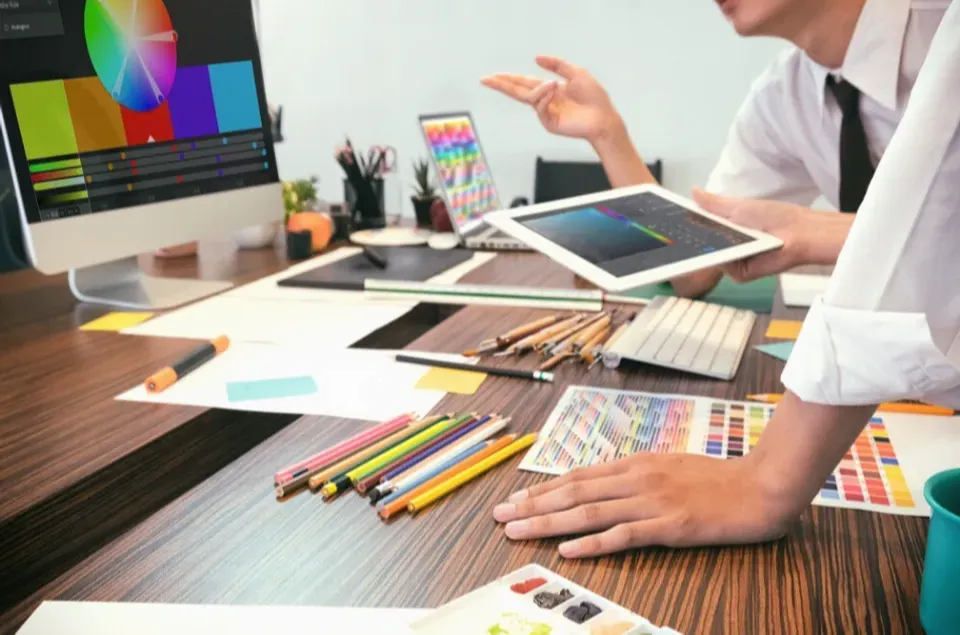 Graphic design is a creative process that involves performing text and images in two or three dimensions on a perceptible, visible plane to convey a message, develop an image, or visualize a thought.
People who perform graphic design are called graphic designers. Nowadays, people who make graphic designs are sought especially by companies. As it can be understood from the explanation of graphic design, graphic designers take part in many important points such as designing the products of companies. So what services does graphic design cover and what should be considered in graphic design? In this article, we will answer these questions for you and talk about graphic design companies.
What Services Does Graphic Design Include?
Graphic design serves in a very wide area. Some of these services are as follows;
Logo design
Website interface designs
3D drawings
Cartoon or graffiti designs
Screen printing
Typography
Illustration
Engraving, cliché or trio
Animation
Interior architect designs
Corporate identity design
Packaging, label, bottle and box designs
It is possible to extend the services covered by graphic design even further. As can be understood from the examples we have given, we can say that if there is design in any field, there is a graphic design behind that work.
You May Be Interested In: What Are UI And UX? What Are The Differences Between UI And UX?
Top 5 Items to Consider in Graphic Design
There are many aspects to consider in graphic design. However, in our opinion, the 5 most important items to be considered are as follows;
1-While designing the graphic, attention should be paid to colour harmony. The designed colours and shapes should be in harmony with each other and not tire the eyes.
2-If you want to produce creative and original works while designing graphics, you should keep your works updated accordingly. While keeping your business up-to-date, you should keep up with the developing technology yourself.
3-You should follow the design trends closely and develop your designs by considering the current trends.
4-The shapes, texts or patterns you use in graphic design should not be too big or too small. If you are using text in graphic design, the text should be suitable for the content of the design.
5-You should not deviate from the subject in graphic design. Even if you want to keep the decoration and the feeling of being pleasing to the eye, the main issue should never be forgotten.
What Are The Graphic Design Firms?
It is useful to talk about graphic design programs before companies that do graphic design. There are many graphic design programs that can be used according to the design purpose. Some of them are:
Adobe Photoshop (Pixel based)
Adobe InDesign (Vector Based)
CorelDraw (Vector Based)
Xara Designer (Vector and Pixel Based)
3D Max (For 3D Drawings-Vector Based)
Firms engaged in graphic design employ graphic designers who specialize in these and more programs.
When we look at the market, there are many graphic design companies or freelancers. In addition, since graphic design is a very important parameter for companies, market analysis should be done well before agreeing with a graphic design company and it should be ensured what is requested from the graphic designer. Taking a look at the previous jobs of the graphic design company and getting information about the employees will also help you when selecting a graphic design company.
If we give examples of companies that do graphic design;
Fol
Fabrika 360
Most Creative
Compartman
In addition, Graphic Design is among the many services we offer as Internative. If you want to create a new face for your company, improve the corporate identity and design processes of your project, and get successful results with a professional team, you can contact us.
In this article, we have answered the questions of which services include graphic design and which companies are engaged in graphic design. We also talked about the most important items to be considered in graphic design.